FTR is pleased to announce that Prologo has joined the ever expanding brands here at FTR.
Prologo have some great saddles and supplies many of the top teams on the race circuit. And with the great Prologo "Try & Buy" saddle program in at FTR, you can test the saddles to make sure you have the right Prologo saddle for you. FTR has also added some Female test saddles to the standard "Try & Buy" saddle program.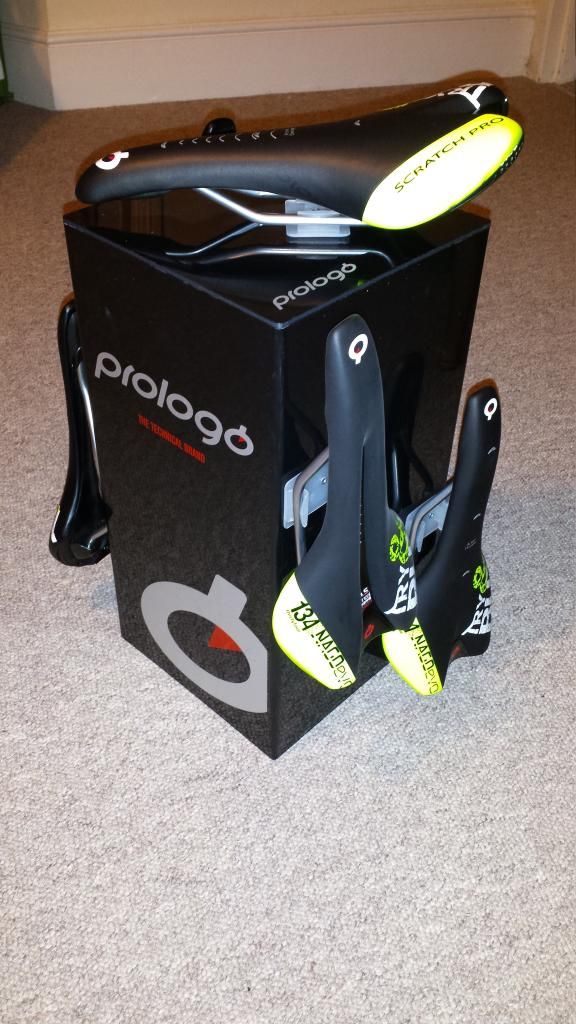 Also Prologo do some great grips and bars tape as well as gloves. Prologo uses technology been used in Moto GP and Formula 1, largely in gloves for the racers, but Prologo are the only ones to use it in cycling.
Active Density: A new solution patented by Prologo that allows a new level of comfort.  This system is actually a combination of Multiple Stiffness and Multiple Density.
Active Shape: The Ergo Evolution of Active Density.  Ensures a new comfort and relief for male and female riders.
Slide Control: The ultimate system that allows you to keep the correct position on these models by avoiding sliding forward on the saddle.
Slide Protector: The small, smart solution to protect the sides of the saddle.  It protects the saddle when the bike is leant against anything.
ESD: The easy stroke design.  Prologo re-designs the transition area of the seating zone to give more space for the legs of the cyclist and give much better pedal strokes to give the correct saddle position.
Base Tech: Nack (NK) is a Nano carbon fibre rail with Kevlar and Aluminium filaments around the clamp area.  Ti Solid is a full Titanium Rail.  Ti 1.4 is a Titanium/Nickel mix.
PAS: The siza and dimension of the slit are specifically designed to reduce pressure on cyclists perineal area, thus reducing the onset of inflamation or tenderness.